Holst Porzellan/Germany is a powerful brand for the Retail, HoReCa-Wholesale indutry and all kinds of special sophisticated trading companies. In addition to our beautiful and auspicious Porcelain with hundreds of food & serving ideas we offer additionally a large package of benefits to our trade partners. ! Herewith we describe the benefits and advantages of cooperation with the Holst Porzellan/Germany
---
Top 1 - Partner Loyality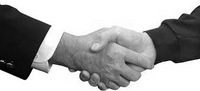 The sales structure of Holst Porcelain is based on a partnership alliance with our trade partner! As a private enterprise, we are self-reliant on medium-sized partnerships and consider it a duty to support our re-seller to the best of its ability and to take a number of service functions. These include today essentially

A powerful range
Product advice
Storage, Logistics & Fulfillment
Market-oriented prices
Creation of sales skills
Knownledge schooling
Strengthening the regional presence of our partners
Condition Protection & USP Sale
Honest and trustful cooperation
---
Top 2 - No low level discounting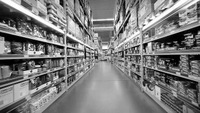 Holst Porzellan is a specialised brand which will not "sold off" in cheap discount areas. Our trading partners not need fear dumping prices, which are subsidized by other products or product groups. Our assortment is a holistic complementary collection that can be smoothly distribute next, or beside any Premium Brands of Porcelain.
---
Top 3 - Complementary Assortment Structure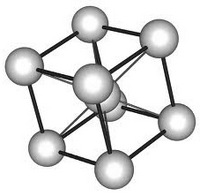 Holst Porcelain is a holistic professional porcelain collection. We are not a dealer who pulls over land and buys "from each village one dog"! The entire collection is a large, contiguous series, which can be combined and complement to each other! We pay attention to uniform porcelain colors and the typical character of our collection. Our quality porcelain combines harmoniously and smoothly with any other Premium Brand on table and kitchen!
---
Top 4 - No annoying sales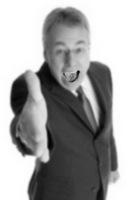 The former selling agent moved to a distribution consuler. The transport of information & knowledge acquired for him the Internet. Big amount of samples, gifts and some cash are sales tools of the past. Today's business is based on efficiency, profit and speed. This realization leads us for over 10 years. Therefore we focus on catalog-sales and web-presence and give up all unnecessary elements which costs unnecessary money. Much more important than unnecessary sales calls & visits is the right information at the right place in time - 365/24/7! This is what we do here!

In addition, our team is available daily from Monday to Friday 8:30 to 17:30 by phone and around the clock via e-mail for any kind of demand.
---
Top 5 - Powerful Selling Collection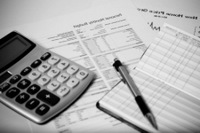 We would never claim to be the "cheapest"! Nevertheless, it is an object of our work to support a collection average in powerful prices thus attractive for trade. In a submission of various only 10 different items of our collection you will find that Holst Porcelain - in an equivalent quality - always cuts the cumulative cost segment.
---
Top 6 - Range Selection & Multifunction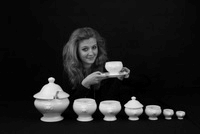 Nearly no other Brand in Porcelain provide its customers such a depth of range as Holst Porcelain/Geramny. We did not support only the small range of fast-selling items - we provide a extensive range of Porcelain for the professional using. The collection 2018 is made by 4.000 articles and ideas in porcelain. As we work without extensive series and designs, we can thus determine objectively reproach one of the largest white porcelain collections for the trade!

We pay a strict attention to our trading partners and to the commercial end-user to create items carry a high function aspects. New developments must meet a multi-function for usings in different areas, e.g you can use 13 different cups with one saucer. This high level of multi-functionality can be found due to the strict product planning only Holst Porcelain!
---
Top 7 - Online-strengthening of local sales.
One of the most important and effective measurements of our sales work is the concept "search online, buy local ," which is the ability to strengthen the local presence to our customers through our online websites. This measure and support is completely free of charge! We thought it is a good idea and of high added value for our partners and dealers to become beside the supplier also a powerful selling tool.
Maybe critics (and competitors) could say that this is only a "nice" argument. But behind this curtain are more than 100 web domains, including 15,000 pictures that we have created with a lot of money and commitment and drive forward. May each Web-Host even realize when and at what it cost it and when he updated one Webpage the last time. This effort please multiply by 100. This online magnetic inevitably leads to a high demand and unfortunately in many cases lack of local availability and presence of reference addresses to online small orders, which are not harm to our logistic conception. Many end user would like to contact a local dealer if the goods would be available there. To understand better here some numbers from the first week of June 2019: 24,893 times Internet users (not robots) were looking for a product in our industry of Tableware. 954 user have visited one of our websites, 80 of them have placed an online order. So we have a daily average of 136 visitors with some dwell times 8-10 clicks. So far, this service still today was ignored unfortunately by many of our customers and dealers. These are the findings of controversy of "Advice theft in stores" and many other measurements which are designed to motivate the final customers for a local shopping.
If the coffee mug from another Brand is 10 Cent cheaper a total saving 30 Euros for 300 pieces can be reached! But what is the earnings for the merchant would have been if only one of these 964 customers per week had visited his shop, purchased 36 cups of it, by the way yet taken a pan, or would have informed about the next kitchen renovation? The customer can order in Internet by himselfes and don't need a local dealer for this job!
Join us! Take advantage of our service and strengthen your local presence. We sell for you here!
---
Top 8 - Schooling & Knownledge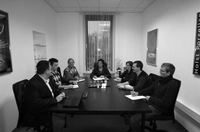 With the experience of more than 500 attended porcelain factories around the world this knownledge provides the expertise of our company. This international efforts and experiences we share with our customers. "Uncooked alive and individually" is our staff training in the dialog. This leads us particularly not only to present our own collection and types of production, but rather to respond to all types of production of the porcelain industry.
---
Top 9 - High Logistic Competence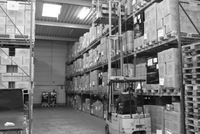 With a number of more than 1.98 million pieces we stock more than 800 different all-year items in our warehouse to ensure a "just in time delivery service". Another 500 items are added regularly to seasonal occasions. Overall, the range of diversity is currently around 4,000 articles and ideas in white porcelain. Normal commercial quantities we deliver within 8 business days. The delivery rate of our collection is on average about 94%. Although this number is of course still be improved, we really pride ourselves with such a result!
---
Top 10 - Long replacement commitments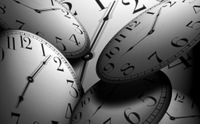 We work in our market for more than 50 years, and know the needs of our customers and their end customers exactly. Collections introduced through at least 10 years at Holst porcelain to provide a corresponding replacement.

Even if we emphasize once an article of one or the other customers want, we will make a replacement as part of special productions always possible
---
Top 11 - Status of Manufacturer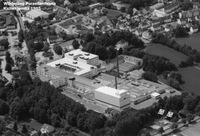 Although Holst Porcelain/Germany itself does not maintain an own workshop in Halle/Westphalia, we see ourselves as a producer! We work with our own designs, custom shapes and exert direct considerable influence on the production of our production partner! We are also allocated according to the definition of the European Union law the manufacturer status. As such, we see ourselves and create the design and kind of production of our collections in high standards. Unlike normal Importer the Holst Porcelain Collection seems as one kind of standart, material and character - body material, glaze and appearance are in our collections from one article to almost the same.

All products made under the name of Holst Porcelain can be summed stock up and used without major appearance differences occur. A colorful mixture of white - as most of other importer - you'll not find in the Holst Porcelain Collection!
---
Top 12 - Unique Quality Standards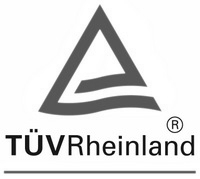 Holst Porcelain support the highest quality level of hard porcelain which is Feldspatporzellan fired above 1300 °C. We combine only the traditional raw materials like kaolin, feldspar and quartz. This makes our porcelain to mechanical and chemical stress resistant. Our products are suitable for the dishwasher and for the professional HoReCa use. Our porcelain is heat resistant up to 350 °C and also suitable for the post-processing (print / logo / decoration).
To the subject not only in terms of the now matured to the standard edition, porcelain accordance with the provisions of the Food Commodities Regulation, we increase the quality control of our products even higher: Each item of our collection has a quality certificate from official site. We regularly confirm a second time by the TÜV Rheinland test results of the compliance testing. Holst Porcelain serve an officially tested quality!
---
Top 13 - Design & Unique Selling Proposition (USP)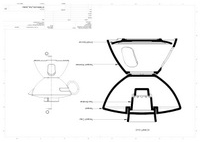 As a main emphasis of suppliers of white porcelain we are almost forced to develop every year new products, ideas and innovative achievements. With an average of 58 innovations per year, we have one of the novelties interessantesten collections throughout the industry.

Many of our products we design yourself and open a design protection. This ensures that we and our trading partners have a high protection and USP in sales, because these protected collections may not be copied for a couple of time.
---
Top 14 - Medium-sized Family Company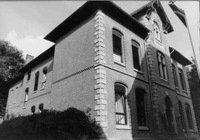 The capital structure of our company is solid and allows us a "stress-free" action. With an equity ratio of more than 40%, we are able to compensate for market fluctuations and temporary turbulence itself without equal liquefy goods at dumping prices. The debt portion is 0% in our company. Most other Brand in our industry are controlled by salaried managers. From this structure, the word "Legislative company orientation" comes out. It means that the desirable objectives of a company be subject to the short-time targets of the managing directors. The roots of Holst porcelain date from the year 1928 and since then the fortunes of our company are in the hands of the Holst family. We always "think" outside the box and perform Holst Porcelain with the heart and soul of the individual entrepreneur, for which the company a piece of his himself.

With us, the word of the merchant counts high!
---
Top 15 - Enviromental Protection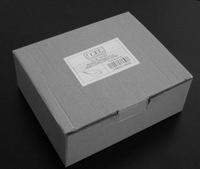 All items of Holst Porcelain come from environmentally friendly gas kilns in which carbon emissions are significantly lower than other "cheaper" firing modes. Through a high level of production expertise we can refrain one firing step (the bisquit firing) in most of our basic and economy items, which is saving important enviroment resources compare to many others - especially German - manufacturers. One of the reasons why our basic and economy products are cheaper than many Premium Brands.

As one of the few manufacturers in our industry, we fully waive polluting plastic gift packaging films, blister and shrink packaging. Holst Porcelain is packaged only in recyclable cardboard boxes. It does not correspond to our philosophy, to provide packagings which costs about 20% of the item and spend more involvement and restrict ourselves according to our motto "Simply & Strong" on recyclable cardboard and paper.