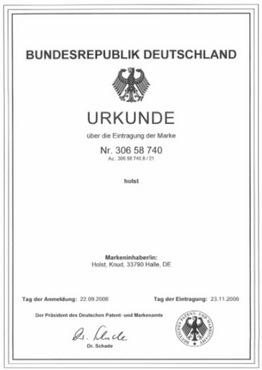 Since 1928 our name is closely linked with Porcelain and Tableware. Between 1955 and 1970 our products mostly carried the brand
later Winterling, Schwarzenbach, Kirchenlamitz, Röslau, Marktleuthen and Eschenbach Porcelain. Since 1998 our products are branded as "Holst Porzellan/Germany" with the motto "Simply & Strong.

Our product are well shaped in design and function, have a long-term availability guarantee and are made to be combined with any item in our collection as well as with items from other manufacterer producing white porcelain. Not cheap but favorable, not perfect but efficiently. Not unique but constant.

This we understand being simply & strong.

Our current collection HP11 represents about 4.000 items and ideas in porcelain and our trade name is one of the most important brands in the German speaking territory.