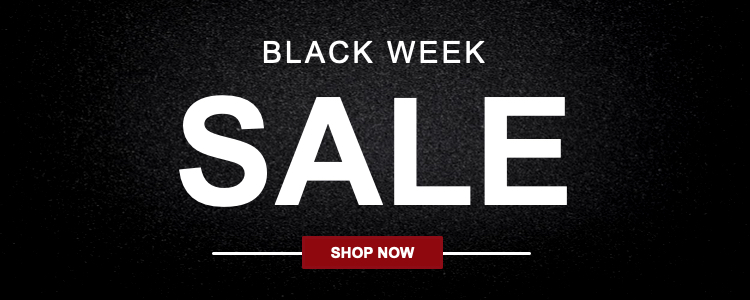 480 teiliges Teller & Platten Set nur 399 €

In diesem Angebot erhalten Sie jeweils 120x Mittelteller, Speiseteller, Suppenteller & Beistellplatten der Serie Stabrand für insgesamt 399 €. Ideal für Catering, Eventservice, Geschirrverleih sowie viele weitere.


Weitere Sonderpakete zu knaller Preisen!

Viele weitere Aktionspakete wie Frühstücks & Buffet-Set 192 tlg, Sportsbar-Set 99 tlg, Asia Dinner-Set 120 tlg, Pizzateller-Set 90 tlg, Silvester Fondue-Set 86 tlg. zu unschlagbaren Preisen.
50% Rabatt auf zweite Wahl Artikel!

Auf alle zweite Wahl Artikel geben wir Ihnen zusätzlich nochmal 50% Rabatt. Die Ware hat kleine optische Fehler die nicht die Verwendungseigenschaft einschränken.


30% Rabatt auf die Serie Lubin

Auf die Geschirr Serie Lubin geben wir Ihnen zu Black Week 30% Rabatt. Die Porzellan Serie Lubin besticht mit einem besonderem Relief das sich durch die gesamte Serie zieht.

30% Rabatt auf die Serie Paris

Die Serie Paris ist in der Black Week ebenfalls um 30% rabattiert. Die Geschirrserie besticht mit einem schlichten Bänderelief und einer besonders dünnen Scherbe.


30% Rabatt auf die Serie Maxima

Die schlichte Geschirrserie Maxima ist zur Black Week ebenfalls um 30% reduziert. Diese Porzellan Serie besticht durch ein schlichtes Coupdesign und einer dünnen Scherbe.
30% Rabatt auf den Pastateller 30 cm

Der klassische Pastateller / Pastabowl in 30 cm ist zur Black Week 30% günstiger.
Welcome to Holst Porzellan/Germany and the world of "Simple & Strong" Porcelain! This website contains more than 4,000 articles and ideas as a holistic collection and is dedicated to professional hosts like hotels, restaurants and catering sectors as well as to all friends of culinary delights. Porcelain of mainly handicraft origin combined with a high technical German competence - since 1955 - and all of this in a good price level - this is Holst Porzellan/Germany. Our professional harness meets the high standards of commercial use in terms of quality and design and was developed with great attention to detail for the professional using. This website is conceived above all as a think tank with the requirement of an expert product and application information and is intended to convey to retailers and end customers suggestions and innovations in the field of the hospitality arts in white porcelain.
---
The section "Assortment (A-Z)" shows our assortment structured in the classical groups of items which help to get the most fastest overview in this big collection of 4.000 items and ideas. Good to know that all items are able to combine with each other like one big series.
This English website is mainly focused for the finding importers, wholesalers and re-sellers in
England

Netherland

France

Italy

Spain

Bulgaria
but of course all Hotels, Restaurants and all memebers of the catering industry are warmly welcome to order here.
All displayed prices are calculated as the selling store price for commercial end user (Hotels, Restaurants and Catering). Our trading partners and re-sellers will work with a powerful discount which will makes the trade in our assortment also as an fruitful enterprise in Porcelain and Tableware. Our German Brand - established since 1955 - is a guarantor for German Design, High Function, German Quality Management and the European culture of pleasure on private and professional tables and kitchens.
Please get in contact with us to get your special offer and general discount.
Yours Holst Team
Halle/Westfalen