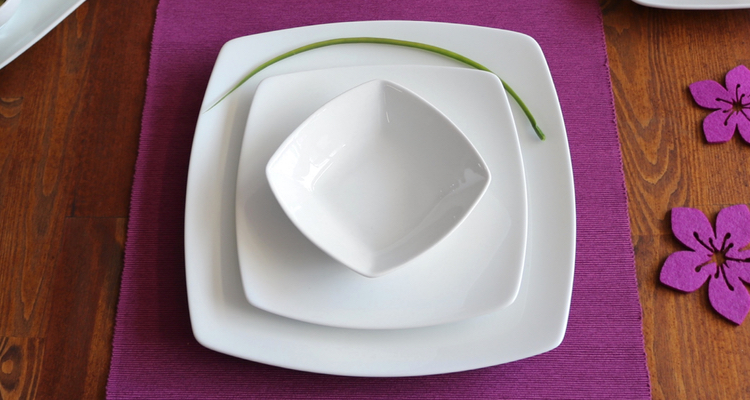 Some existing designs are perfect and hardly improvable. Except the design is made of new and very durable High Alumina Porcelain. Square plates and platter with straight, rising edges exist from many different porcelain brands, but probably none of them is suitable for

- Direct gratin in the oven and salamander
- Warming up and regeneration up to 300° C
- thermal shock up to 180° C

like Fine Dining from Holst Porzellan Germany. High Alumina porcelain is kitchen tool in tableware. Edge impact chipping tests show that the plates are about 174% stronger than most similar others having the same shape. Fine Dining does not require edge reinforcement or massive thickness. This porcelain is the symbiosis of straight elegance and durability, manufactured according to the latest state of the art.
- Straightforward elegant shape
- Durable High Alumina Porcelain
- 174% stronger than comparable plates
- Resistant to thermal shock
- Direct gratin in the oven
- Regeneration in the combi steamer