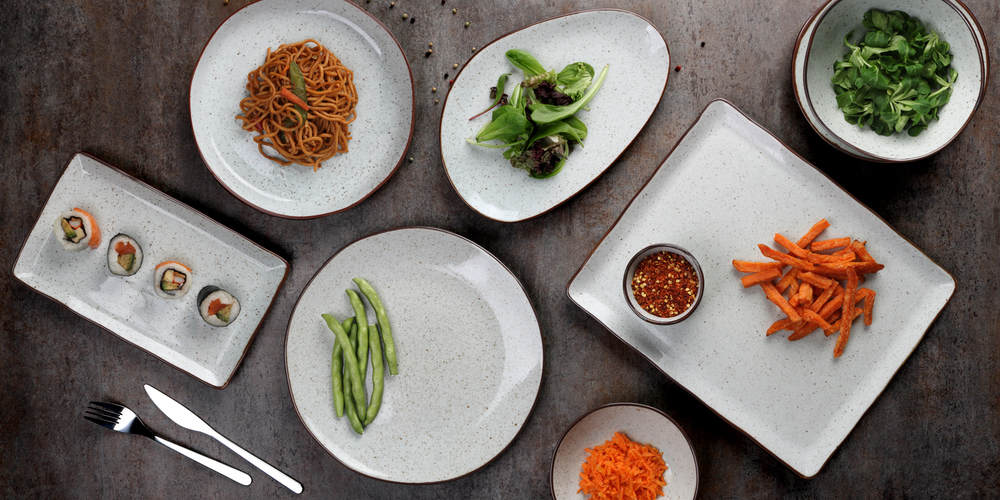 The latin name "Arena" is the eponym for one of the design lines in reactive glaze from Holst Porzellan/Germany. Arena symbolizes sand, one of the most important raw materials on our planet. By sand and sandy shades humans are positively stimulated, grounded and connected to nature. Earth and sand colors are particularly popular in young and trendy restaurants and coffee shops.

Compared to the color decorations of Carbon and Tierra the glaze of the line Arena is fired underglaze. The edges on all items are refined with a nature brown irregular decal line. This brown transits Arena to all other series of the collection Reactive Glaze. Depending on the light the glaze appears from beige-brown, blue-green, brown-green to brown-blue.

The warm colors of the Arena series with its flowing brown color line transfers the good feeling of a healthy kitchen connected to nature.